Joel A. Brown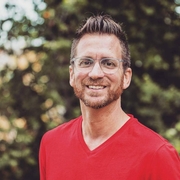 Partner Biography

Joel A. Brown, Esq.

Telephone: 954-966-0111
E-mail: joelb@fblegal.com

Joel A. Brown is a managing partner in the Consumer Law division of the practice. Joel currently leads the litigation team in lawsuits against major corporations, banks and credit reporting agencies for violations of the Fair Credit Reporting Act and the Fair Debt Collection Practices Act. He is experienced in consumer litigation and also workers' compensation litigation where he previously represented insurance companies but now he focuses only on representing individuals. He now exclusively represents injured workers in workers' compensation claims and has been practicing in this area for over 20 years.
Background
Prior to spearheading the consumer practice, Joel was an insurance defense attorney representing some of the largest insurers in the state of Florida. During this time he was able to participate and lead in trials before he and Robert Friedman left their firm to start the firm of Friedman & Brown, LLC, in 2000. Since then they have almost exclusively represented injured workers against insurance companies and employers in workers' compensation and personal injury cases.
Joel has been leading the litigation team involved in filing federal lawsuits against the credit reporting agencies, banks, and creditors in actions under the FCRA and FDCPA. Joel has also been involved a number of class action lawsuits against the CRA's and large creditors on a national basis. He is frequently interviewed and asked to speak on the topics of credit and debt and consumers' rights.
Education
J.D., University of Miami School of Law, 1995
B.A., with Honors, University of Florida, 1992
Bar Admissions
Florida Bar
United States District Court, Southern District of Florida
Call 954-966-0111 today for a FREE consultation with an experienced attorney, not a paralegal.
It's Time to Protect Your Rights - Call 954-966-0111 today